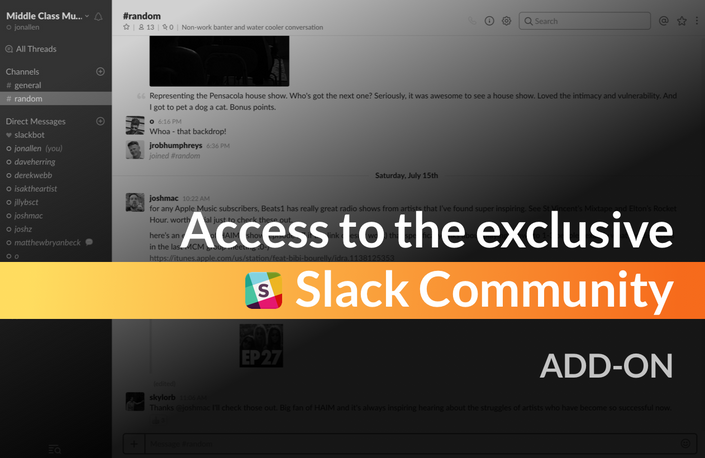 Exclusive Online Community (Slack)
Join the thriving community of fellow music makers, compare song ideas, trade tips that worked
Join the exclusive community
Access a community of fellow musicians ANYWHERE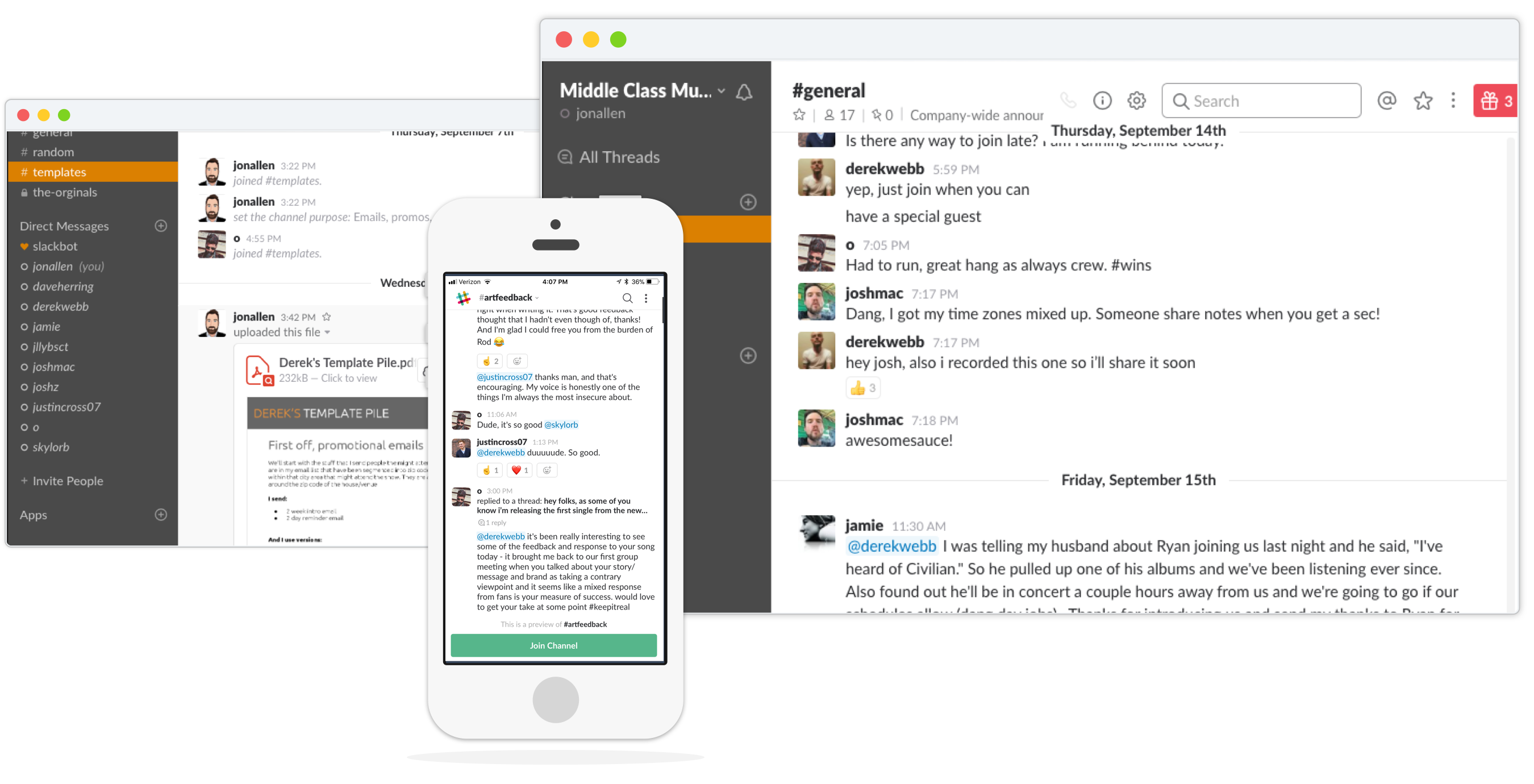 The course is a amazing, sure.
But there's still lots of questions that you need help with a little more real-time. That's what our community is for! The gang on slack are always willing to help out a fellow MCMer.
Ok so what the heck is Slack??
Slack has taken the world by storm as a very valuable communications and community tool. We're using it for our top tier student to be able to collaborate
Stuff already happening in here:
The occasional drop in from Derek Webb and other amazing teachers and staff
Comparing notes on how best to apply what you learn in MCM
Share song ideas and collaborative digital song writing sessions
and the most valuable.... Learning that YOU'RE NOT ALONE. There are other people working really hard just like you are and together we're all stronger!
Frequently Asked Questions
How can I access the group?
There is a Mac, PC, iPhone, Android, and web (browser) based version. So... pretty much anywhere.
Is there only group chat or can I speak to people privately?
There's both! There are several community created "channels" that you can join in on. Or if you need to strike up a chat with a private group, you can start a private DM.
Do I get to talk to Derek??
Occasionally yes. He's a pretty busy guy, but still really enjoys popping in to see how things are going.
Is this a real course?
Nope, we're cheating a little and using the course system to get you access to the private group. There's 1 lesson in there that has instructions on how to access everything once you join.
What happens after I join?
Usually within a few minutes you'll get an invite email from Slack with instructions on how to join. In some cases it make take up to a full day to show up. If you hit more than 2 days without the email, check you spam folder, then contact us if it hasn't shown up.